One decision needed to be made in June 2012. Which guitar strings to choose?
For years I had used D'Addario and specifically EJ46 – Pro Arte – Hard Tension. It had provided a clear and strong tone which is good in concert halls: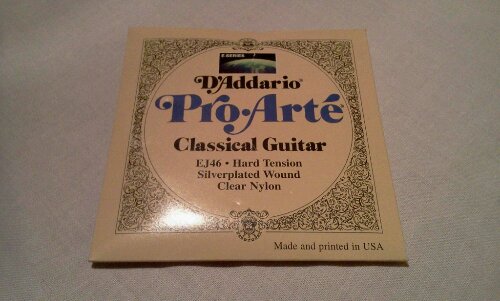 I had even used extra hard tension once. But I do not need that anymore. A normal tension set would do just fine.
I had even used extra hard tension once. But I do not need that anymore. A normal tension set would do just fine.  So I got a set of D'Addario EJ27N: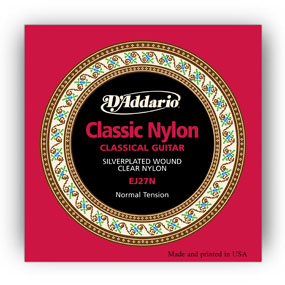 That was nice. Not bright enough though and the tone the bass strings got dull quickly (1-2 weeks). Trebles did not sound bright enough too.  Decided to test and see other brands and models…
From now on I shall keep a list of strings in order of preference:
1. D'Addario Pro Arte EJ46 – Hard Tension
2. D'Addario Classic Nylon EJ27N